KOR72 Weekend "For smart singers"
at Musisk Center Askov
Askov Højskole, Vejen, Denmark
January 13-15, 2006
<![if !supportEmptyParas]> <![endif]>
Two of the oldest members of Kildebronde Girl Choir were admitted to this course together with the choir director. In all more than 100 singers took part.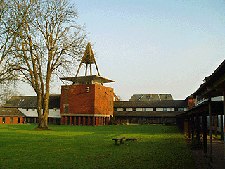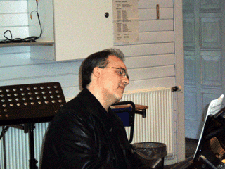 Repertoire:
<![if !supportEmptyParas]> <![endif]>
Anton Bruckner: Ave Maria, for 7 part mixed voices
Trond Kverno: Ave Maris Stella, for 8 part mixed voices
Thomas Jennefelt: Warning to the rich, for a large and a small choir, both of mixed voices.
Felix Mendelssohn-Bartholdy: Denn Er hatt seine Engel, for two choirs of mixed voices
Felix Mendelssohn-Bartholdy: Der 2te Psalm, for mixed voices and solo groups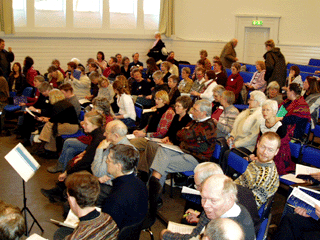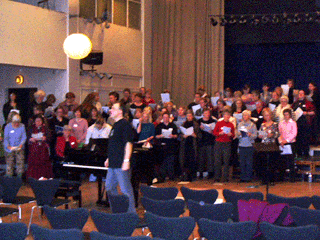 In total 12 hours of rehearsals spread out over the three days, alternating with coffee breaks and excellent food. Saturday ended in a get-together dinner, with singing, performances and midnight snacks. Every day began with common singing. An open rehearsal concluded the course, with a respectable audience of local people from Askov.
<![if !supportEmptyParas]> <![endif]>
Instructor was the Norwegian conducor, professor Ragnar Rasmussen from Tromsø, Norway.
<![if !supportEmptyParas]> <![endif]>
<![if !supportEmptyParas]> <![endif]>