Sunday 4 December 2011
Hundige Church 19.30
Evensong of the Nine Lessons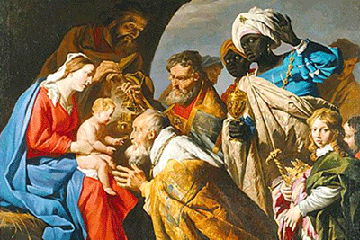 Choral music during the service:
Anne Linnet: Time og dag og uge. Text: J. Moellehave
Arr. HCJ: Kom, Guds lys, og taend os an. Text: J. Johansen
Carl - Bertil Agnestig: Gabriel and Maria. Text: E. N. Hagberg
J. S. Bach: O, Jesulein. Danish translation by Harald Vilstrup
P. E. Lange-Müller: Før mig, barn, til Betlehem. Text: Ernst v. d. Recke
Sv. S. Schultz: Det foerste lys er Ordet. Text: Johannes Johansen.
P. E. Lange-Müller: Die heil'gen drei Könige. Text: Heinrich Heine.
H. J. Gauntlett: Once in royal David's city. Danish translation by Poul Pedersen
Vicar Knud Erik Braüner and readers from the congregation
Kildebronde Girl Choir and Childrens Choir
Dir. Henrik Colding-Jorgensen
Hundige Choir, dir. Karen Ertboelle
Organist Ivan Gross