"goodolddays"
is a small section of the website, describing actitivities during the years 2001-2005,
where a group of former choir members, calling themselves "The Sirens", met once or twice af year.
It includes also the anniversary celebrations in 1980, 1985, 1990, 1995, 2000, 2005, 2010 and 2015.
The choir was founded in 1970; next anniversary will be 2020, to celebrate the first 50 years.
(The Covid-19 pandemic has caused us to postpone the 50 years anniversay)
The first day in Kildebronde

Thursday 1 October 1970

Christmas Eve in Hundige

24 December 2018
Activities for former choir members are only a limited part of choral life.
See www.girlchoir.dk with extensive information about travels and activities,
including a large collection of photos.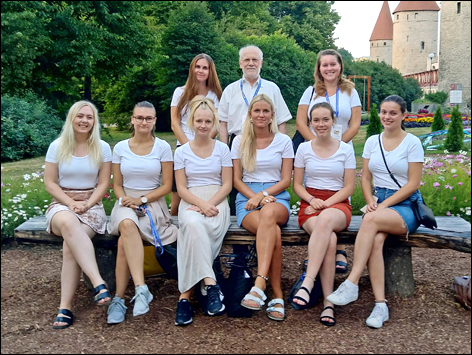 The choir summer 2018
Evening in Tallinn, near the Town Wall