THE NAME OF THE CHOIR:
When the choir was established in 1970, - the first rehearsal took place Thursday 1 October 1970, - it belonged to the old village church in Kildebronde. At that time, there was no English version of the name, only the Danish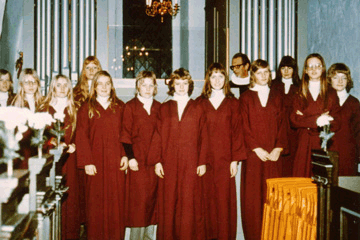 KILDEBRØNDE KIRKES PIGEKOR.
(Meaning: The Girls' Choir of Kildebronde Church)
However, the same year, the committee started planning a new church in the Hundige area of the parish. The new church was inaugurated 31 October 1976 as Hundige Church. The choir would be singing in both churches, and after serious consideration the name was altered to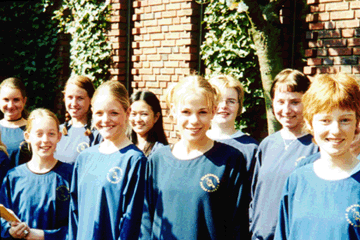 KILDEBRØNDE SOGNS PIGEKOR.
(Meaning: The Girls' Choir of Kildebronde Parish)
This has been the name of the choir during the many years of developement and expanding activities. As contacts and travels expanded outside the Nordic countries at the end of the century, it was necessary to find an English version of the name. After many attempts was chosen the name
KILDEBRONDE GIRL CHOIR
This has been the English name in the developing years with international activities, contacts and travels, occasionally translated into German, Italian and other languages. But, in December 2014, the name of the parish was changed, after more than 400 years. The new church in Hundige has become the center of most of the parochial activities, and the name is now Hundige-Kildebronde Parish. This has made it necessary to update the name of the choir again, and from February 2015, the English version is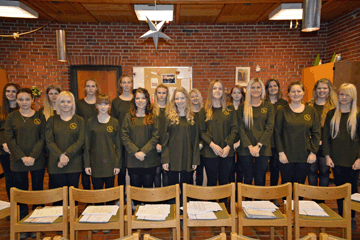 HUNDIGE-KILDEBRONDE GIRL CHOIR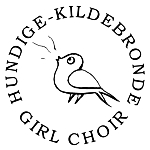 09-02-2015 hc-j